Starter
Perfect for a web designer managing multiple websites.
20GB NVMe SSD Storage
1 TB Monthly Bandwidth
20 cPanel Accounts
cPanel/WHM Control Panel
Free Domain
$10.95/mo
Evolve
Excellent for starting your own hosting business.
50GB NVMe SSD Storage
2 TB Monthly Bandwidth
50 cPanel Accounts
cPanel/WHM Control Panel
Free Domain
$20.95/mo
Business
Best choice for established hosting providers.
100GB NVMe SSD Storage
Unmetered Monthly Bandwidth
100 cPanel Accounts
cPanel/WHM Control Panel
Dedicated IP
Free Domain
$30.95/mo

SSD Storage
Each of our Reseller Hosting plans are powered by blazing fast Solid State Drives significantly increasing your websites performance.

Free SSL Certificates
Websites without a SSL certificate are now deemed as insecure and aren't accessible, but don't worry, we got you, and all your domains hosted, covered!

Top Notch Security
All of our Reseller Hosting plans include Enterprise Level DDOS Protection as well as a Anti-Malware system to protect all your websites against hackers.
Daily Backups
Your websites are very important to us so we backup all data daily. We also allow you to create backups whenever you wish while most hosting companies charge for this.

Premium Optimization
We use ultra powerful Intel E5 powerhouse servers equipped with LiteSpeed & LiteSpeed Cache, configured on a RAID10 system, significantly increasing your website performance.

100% White Label
We are completely invisible to your customers. White label hostname and custom nameservers is included in all of our Reseller Hosting plans.
Easily Manageable Via cPanel And WHM

We use the latest version of the best control panel in the hosting industry today, cPanel, allowing you and your customers to easily manage their websites, files, images, databases, email addresses and much more. Our Reseller Hosting Plans allow you to easily create and manage individual cPanel accounts using the Web Host Manager (WHM). WHM allows you to create hosting packages and manage your customers hosting accounts,
Our Reseller Hosting Plans Are Fully Brandable

Our Reseller Hosting plans make it possible for you to create and run your own hosting company. You set the rules and create your own hosting packages while we remain completely hidden. You can have your own custom nameservers and completely brand your cPanel Control Panel with your own logo and design. We provide you a secure, reliable platform with everything you need to dip your toes into the hosting industry and have your customers fall in love with your hosting services.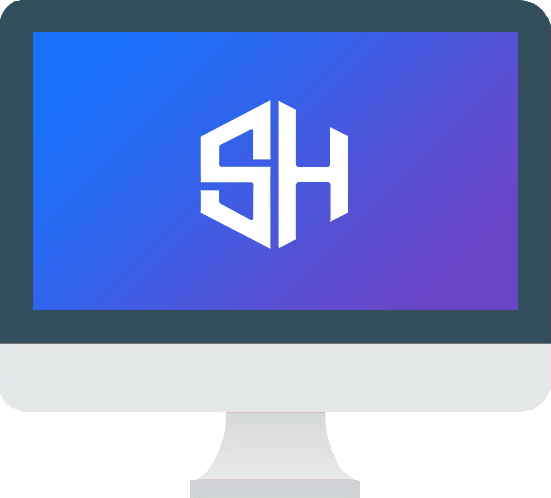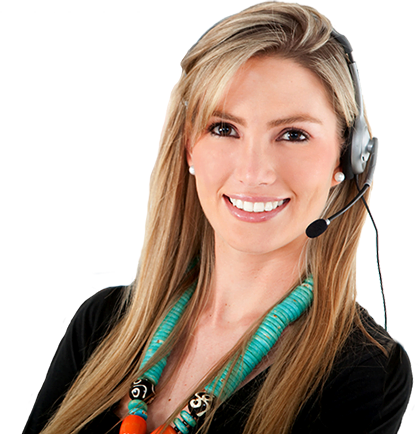 We are here for you and your customers.
Our Reseller Hosting plans allow you to create and run a hosting business without worrying about the technical side. We provide a completely managed hosting solution making sure you and your customers are beyond satisfied.
What Is A Reseller Hosting Plan?
Reseller Hosting offers larger resources for you to divide amongst multiple cPanel Hosting Accounts. With our Linux Reseller Hosting plans, you can create individual cPanel Accounts, allowing you to easily become a web hosting provider yourself!
Shared Hosting VS. Reseller Hosting?
Shared Hosting offers you an individual cPanel Account to manage your web hosting, usually used to operate a single website. While many of our Shared Hosting Plans allow you to operate and host multiple websites, they are managed through one cPanel Control Panel. Our Reseller Hosting Plans give you the ability to create multiple hosting accounts with your desired resources and each having their own, separate cPanel Control Panel. Reseller Hosting is perfect for starting your own web hosting company, without all the stress, as the technical side is completely managed by us.
Do I Have To Use Reseller Hosting To Sell Hosting?
Absolutely Not! Our Reseller Hosting Plans can have multiple purposes and can be used for personal use. Often, Web Design Companies will use Reseller Hosting to provide their clients a hosting plan with their services that can be easily managed by their clients. Do you have multiple websites and want them to be completely separate? Reseller Hosting is perfect for operating multiple websites as each website has it's own cPanel Control Panel and dedicated space for your files, images and databases.
The Advantages Of Using SetraHost Reseller Hosting
Worry Free Website Hosting
SetraHost takes pride in what we do. When using our Reseller Hosting plans, you are not only in good hands, but so are your customers. You can provide our reliable hosting services, with out all the stress of dealing with the technical side, like software updates and overall server upkeep. Our Reseller Hosting Plans are completely managed, allowing you to guarantee the same 99.9% Uptime to your customers that we give to ours. You don't have to worry about the cost of servers and software nor do you have have to worry about the upkeep of your servers. Focus on starting and growing your web hosting company and let us do the rest.
Starting Your Own Hosting Company Can Be Affordable
Starting a hosting business can be an expensive industry to get into. You have to pay for your own server, resources, software licenses, server upkeep and a staff to keep everything running smoothly as well as provide customer support. Starting your own hosting business using SetraHost's Reseller Plans makes it so you can have all this great, top of the line technology and equipment at an affordable rate. Reseller Hosting is the perfect, cost effective solution to starting your own hosting company.
Offer 30X Faster Web Hosting
Nobody wants a slow website or to use a website that takes too long to load. Your websites loading speed not only affects the growth of your online presence due to it affecting search engine results, but also affects the likeliness of your visitors remaining on your website. What do you do when a website takes too long to load? You leave. SetraHost knows first hand how crucial website speed is. Our web hosting comes with premium optimization resulting in your WordPress and non-WordPress websites loading up to 30X faster than the average web hosting platform. With the mix of our NVMe SSD Drives, CloudFlare CDN, LiteSpeed Web Server, LiteSpeed Cache For WordPress, Enterprise DDoS Protection and E5 Powerhouse Servers, SetraHost is the perfect platform for running a blazing fast, high performance website. Our Reseller Plans allow you to offer these same hosting services to your customers, making your hosting company a reliable and fast hosting solution.
Marketing Your Hosting Services
By starting your hosting business with our Reseller SSD Hosting Package, you will save money on servers, software licenses, etc. Not only will you save money, you will save the time that you'd have to spend on the overall upkeep of your dedicated server. This allows you to be able spend your time and money marketing your new web hosting company. Our Reseller Hosting Plans are completely White Label, meaning there will be nothing tracing back to SetraHost. You are able to brand your company by customizing your cPanel Control Panel with your own business logo. SetraHost also provides free custom nameservers showcasing your company in your customers WHOIS search. For example: ns1.yourwebsite.com, ns2.yourwebsite.com
Start Your Hosting Business Today!